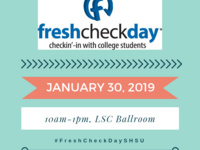 Through a partnership with the Jordan Porco Foundation and other departments on campus, the Office of Health Promotion puts on a fair-like event to...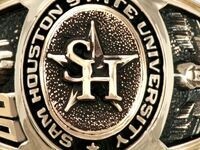 Balfour College Rings will be on campus to take ring orders for the upcoming Spring Ring Ceremony to be held on April 3, 2019. Students must have 75 hours...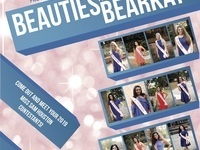 The SHSU Program Council presents Beauties and the Bearkat! The SHSU community is invited to come out and meet the 2019 Miss Sam Houston Pageant contestants...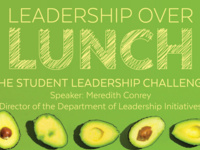 Leadership lives in everyone! Join Meredith Conrey, Director of the Department of Leadership Initiatives, to learn how you can take initiative and make a...
Do you want to study abroad but are not sure where to start? Attend our Study Abroad 101 information session! We'll go over our different programs,...
Applications are due for the first Bearkat Service Break Weekend Trip to the Houston Food Bank by Wednesday, January 30th at 2:00 p.m Please contact...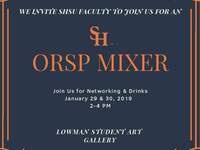 Faculty mark your calendars for our New Year's kick-off ! Join the Office of Research & Sponsored Programs for drinks and networking opportunities. We look...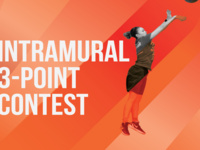 Are you a sharpshooter from way downtown? Prove it against the best shooters on campus! Bring your A-game and knock down more shots than anyone else in one...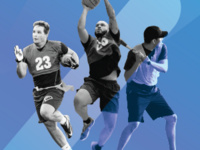 4 Challenges! A winner in each Challenge! If you compete in all four competitions (NFL Combine, NBA Skills, Fitness Challenge, and MLB Skills Assessment) you...
Learn the basics of top rope belaying and climbing wall safety. Dates: Every Wednesday Time: 6 - 8 p.m. Cost: FREE Location: Climbing Wall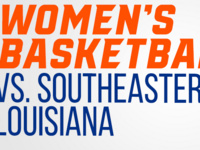 Bearkat Women's Basketball vs. Southeastern Louisiana