- Daytime on-campus and off-campus classes begin - Late Registration open - Refer to the Registrar's page for details and deadlines - Wednesday Night (WN)...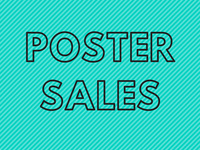 Shop available posters for sale in the LSC Art Gallery!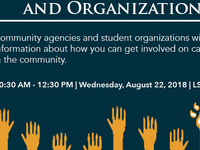 Community agencies and student organizations will provide information about how you can get involved on campus and in the community.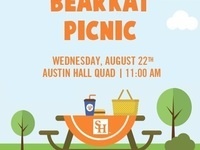 Join Student Activities for free food, music, and giant games at the annual Bearkat Picnic on Wednesday, August 22 from 11:00 a.m. to 1:00 p.m. by Austin...
Head on over to the LSC mall area for some welcome week fun!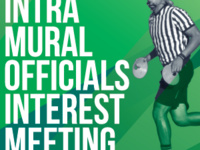 Interested in a job where you can learn valuable leadership skills? Try officiating. Attend our information session to be considered for hire. Outstanding...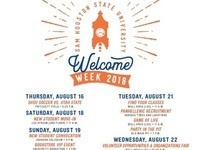 Join the Department of Student Activities in the inaugural Feast with the Raven event on August 22nd from 5:30-7:30 PM in both General's Market and Old Main...