Includes Monday Night (MN), Tuesday Night (TuN), Wednesday Night (WN), Thursday Night (ThN), Friday Night (FN), and Saturday Classes Final Examinations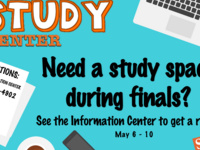 Need a space to study for final exams? Stop by the LSC Information Center to have a meeting room opened up. *Bearkat One Card required*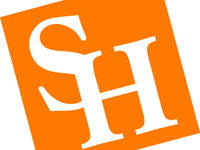 This is the highest, one-time, most prestigious award a student may receive in the Texas State University System. All applications must be submitted to the...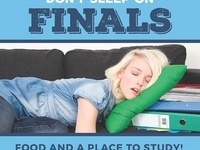 Stop by and study with the SHSU Program Council in the LSC Ballroom! Students will be provided with study space and food, while supplies last.
Admission: free
Non Majors Workshop is a collective of Non Majors Dance Courses and students that has composed dance/movement out of their course assignments through out the...