Join SHSU Rec Sports for a week of activity leading up to finals. You'll have free access to all of the fitness classes and the climbing wall. April 30 -...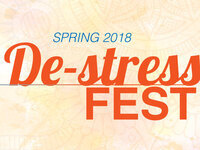 Join Student Affairs as they help you navigate Finals with ease: Monday, April 30 MOVIE NIGHT - LSC Theater - 6 p.m. - Star Wars: The Last Jedi - FREE...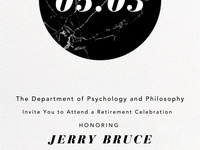 The Deparment of Psychology and Philosophy invite you to attend a retirement celebration honoring Dr. Jerry Bruce. Stop by for dessert, drinks and mingling...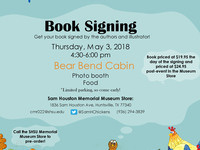 The Sam Houston Memorial Museum will be launching a book signing on Thursday, May 3, 2018, from 4:00-6:30 p.m. at Bear Bend Cabin to celebrate the...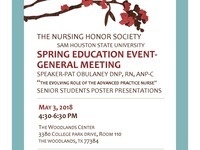 SPRING EDUCATION EVENT-GENERAL MEETING SPEAKER-PAT OBULANEY DNP, RN, ANP-C "THE EVOLVING ROLE OF THE ADVANCED PRACTICE NURSE" SENIOR STUDENTS POSTER...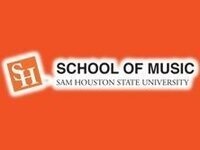 Student Recital *Free Admission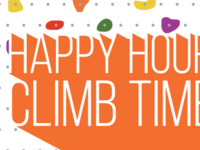 New to climbing or a seasoned pro? Stop by the wall every Thursday night for some free fun on the wall. Date: Every Thursday during the Academic Year...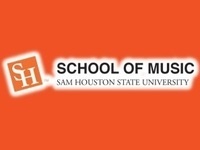 *Free Admission