Get outside, learn a new skill and meet new people with a cookout, slacklining, stand up paddle boarding, and kayaking at Huntsville State Park. Price does...
Deadline to Drop 7 1/2 (B) Week Spring Courses or Labs with a "Q" grade Notes: - Students will not be permitted to drop 7 1/2 (B) week courses after this...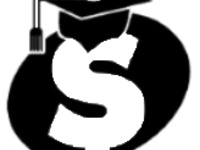 Join fellow SHSU students as they compete to become the Student Money Management Center Student of the Year by playing SMMC Jeopardy! Jeopardy will take...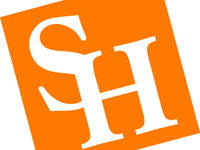 This is the highest, one-time, most prestigious award a student may receive in the Texas State University System. All applications must be submitted to the...
Speaker: Dr. Anna Vershynina University of Houston Title: Introduction Abstract: I will give a general introduction to quantum information science and, in...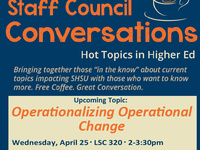 Join us for the next "Hot Topics in Higher Education" on April 25th. Organizational – and operational – development is just as important as professional...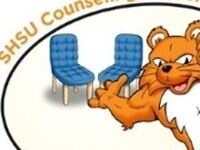 During this 1-hour workshop, we will discuss your rights in intimate relationships, how to set healthy boundaries, identifying relationship warning signs,...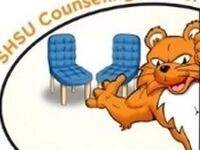 Depression and anxiety can happen to anyone. But you don't have to suffer in silence. During this 1-hour workshop, you will learn common symptoms of...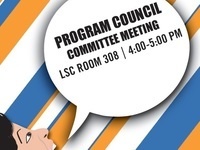 The SHSU Program Council welcomes all students interested in learning about what Program Council does and how to get involved on campus. Light refreshments...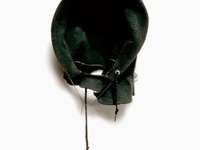 The SHSU CHSS Diversity and Inclusion Committee, The SHSU CoEd Equity in Action Committee, and SHSU Student Affairs invite the entire SHSU Community to join...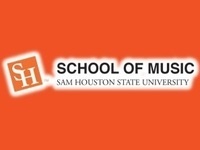 *Free Admission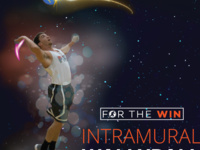 Wallyball is an off-the-wall volleyball game played on a squash/ racquetball/ handball court where the ball may be hit off the side walls as well as directly...