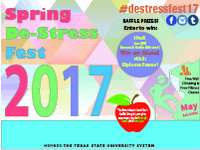 Free hot-dogs, potato chips, popcorn, ice cream, and grilling games! Also stop by and see if you are a lucky winner! Prizes will be raffled every 30 minutes!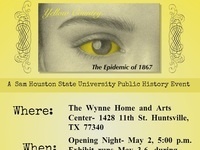 The Yellow Fever epidemic of 1867 that swept through Huntsville and the surrounding area was one of the most notable biological disasters in Texas history....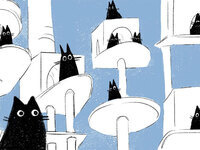 The SHSU Department of Art invites you to their 2017 Animation Festival, where students will showcase their works from this past semester.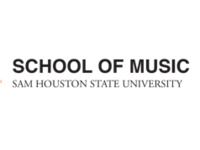 Free Admission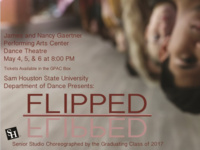 The SHSU Department of Dance invites you to their senior-choreographed show, "Flipped." Tickets are avaliable on shsu.edu/boxoffice under "Senior Showcase"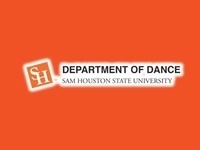 Presented by the Department of Dance