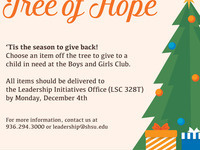 In partnership with the Boys & Girls Club of Walker County, the Department of Leadership Initiatives adopts children who have provided their wish list to the...
Staff Council and Faculty Senate encourage your departments to start collecting donations for the upcoming People & Pets Food Drive on November 29th....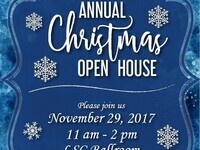 The faculty, staff, and students of Sam Houston State University are cordially invited to join the LSC staff in a university-wide celebration of the holiday...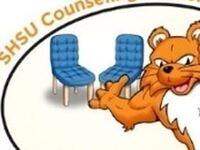 Learn how to identify the source of your test anxiety and build skills to help reduce it during this FREE 1-hour workshop. NO REGISTRATION REQUIRED! Just...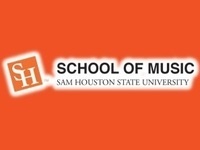 Student Recital *Free Admission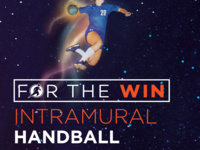 This combination of ultimate Frisbee, basketball, and hockey is a sport for anybody! Test your abilities in this single elimination tournament at the end of...
Bearkat basketball faces Texas Southern.