Student, faculty and staff are invited to join Grounds Services and Leadership Inititiatives for tree-planting events help in honor of Texas Arbor Day. Trees...
New to climbing or a seasoned pro? Stop by the wall every Thursday night for some free fun on the wall. Date: Every Thursday during the Academic Year...
Ticketed Event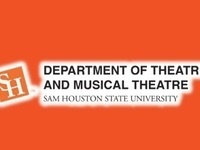 http://www.shsu.edu/academics/theatre/productions/production-popups/the-government-inspector
The SHSU Department of Theatre and Musical Theatre invite you to see the satirical play, "The Government Inspector" November 1-4 in the University Theatre...