Looking for an opportunity to gain experience in the industry? Come meet non-profit agencies looking for volunteers, interns, and other positions.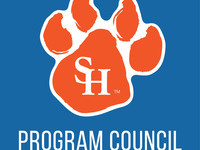 Program Council is the official SHSU programing board that plans and implements activities and events for the entire student body. It is a student...
http://www.shsu.edu/academics/theatre/productions/production-popups/the-government-inspector
The SHSU Department of Theatre and Musical Theatre invite you to see the satirical play, "The Government Inspector" November 1-4 in the University Theatre...