Tuesday, September 26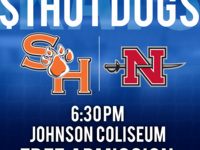 It's $1 hot dog night at Bearkat Volleyball! Make sure you arrive to watch the Bearkats play the first conference matchup at Johnson Coliseum. Students...
Thursday, September 28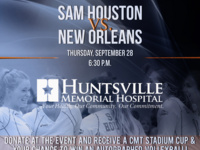 Bearkat volleyball takes on New Orleans at 6:30 p.m. for CMT Awareness Night, presented by Huntsville Memorial Hospital. Donate at the event and receive a...
Saturday, September 30